A SPIRITUAL MARKET PLACE COME SHOP AND BUY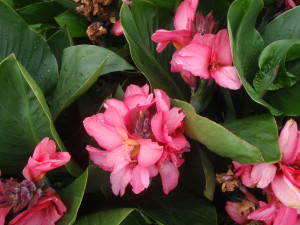 (Colossians 2: 8-9)  "See to it that no one takes you captive through hollow and deceptive philosophy, which depends on human tradition and the basic principles of this world rather than on Christ.  For in Christ all the fullness of the Deity lives in bodily form, and you have been given fullness in Christ, who is head over every power and authority."
The cross of identification
In his letter to the Colossians Paul confirms the sufficiency of Jesus Christ.  He is as a fuel line to our lives and if we neglect to nurture our connection to Him through daily repentance, prayer and Bible reading we just can't function as we should as Christians.
We need to be plugged in!  Plugged in to the real truth of God's Word and to ensure that we are believing in the real Jesus Christ of the Bible start by prayerfully reading 1 Corinthians 15: 1-4.
Do you believe every word of the following Scripture?   It is the Good News – the Gospel which you must believe to be saved.  Do you believe the Apostle Paul's teaching about the resurrection of Jesus ?
"Now brothers I want to remind you of the gospel I preached to you, which you received and on which you have taken your stand.  By this gospel you are saved, if you hold firmly to the word I preached to you.  Otherwise, you have believed in vain.  For what I received I passed on to you as of first importance: that Christ died for our sins, according to the Scriptures, that he was buried, that he was raised on the third day according to the Scriptures and that he appeared to Peter and then to the Twelve.  After that, he appeared to more than five hundred of the brothers at the same time, most of whom are still living, though some have fallen asleep.  Then he appeared to James, then to all the apostles, and last of all he appeared to me also, as to one abnormally born ".
Paul was in the next generation of believers.  He did not see Jesus in the flesh.  Christ appeared to Him on the road to Damascus.  (Acts 9:3-6)  Paul continues:
  "For I am the least of the apostles, and do not even deserve to be called an apostle, because I persecuted the church of God. But by the grace of God I am what I am, and His grace to me was not without effect.  No, I worked harder than all of them – yet not I, but the grace of God that was with me.  Whether then it was I or they, this is what we preach and this is what you believed."
If you truly believe Jesus died in exchange for your sin, that he was buried and was raised on the third day,  you are saved.    Why?  Because you are saved by faith in the truth of this gospel through God's grace plus nothing.
We need to see that before a Holy and righteous God we are sinners and need forgiveness for our sin through Jesus Christ.
(Romans 3:22) tells us that "this righteousness from God comes through faith in Jesus Christ to all who believe, there is no difference, for all have sinned and fall short of the glory of God and are justified freely by his grace through the redemption that came by Christ Jesus.  God presented him as a sacrifice of atonement through faith in His blood."
(Acts 2:38) Peter says, repent and be baptised every one of you in the name of Jesus Christ for the forgiveness of your sins and you will receive the gift of the Holy Spirit"
We are assured that we are truly his when we read (Ephesians 1: 11-14)
 "In Him we were also chosen, having been predestined according to the plan of Him who works out everything in conformity with the purpose of His will, in order that we, who were the first to hope in Christ, might be for the praise of his glory.  And you were also included in Christ when you heard the word of truth, the gospel of your salvation and having believed you were  marked in him with a seal, the promised Holy Spirit who is a deposit guaranteeing our inheritance until the redemption of those who are God's possession – to the praise of his glory." 
If you have never really understood these basic truths then right now ask Jesus to forgive you for ignoring Him, thank Him for dying on that terrible cross just especially for you that you can live for ever with Him,  tell Him you want to know Him more and to love Him,  forgive you for all your sins  and then ask Him to come into your heart as your Saviour.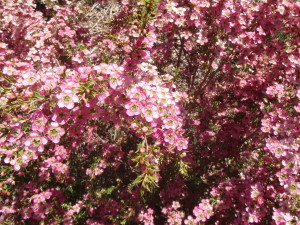 It seems to me that the Apostle Paul was more effective in prison for His Lord than we are out of it.   Writing from His prison cell to the Colossians He sought to correct the ideas and philosophies of other religions which had invaded Christian doctrine.
Syncretism – the attempted reconciliation of diverse or opposite tenets or practices,  especially in philosophy or religion,  was the problem that he was endeavouring to combat here.32.
Paul placed special significance and importance upon the need to be connected with Jesus through faith by God's grace.   To focus on Christ's divine nature, His oneness with His Heavenly Father and His sacrificial death on the Cross for our sin. For we all sin and fall short of God's glory."  (Romans 3: 23)
We have received a divine inheritance of Christ's sinless nature yet our fleshly nature will always strive to elevate itself to a position of authority.   Only God can deal with sin and only God can produce holiness of life.  By faith we must surrender to His will, receive him as our sanctification and trust Him to do whatever may be necessary in our lives, without and within, so He may enable us to live for each day in purity, freedom, rest and his power for his glory.
(1 John: 1 Corinthians 1:30; Galatians 12:20; Hebrews 4:9 1 John 5: 4 Jude 24.)
By faith and in prayer we can take our evil thoughts   "captive to the mind of Christ Jesus".  Ask God to help us to give up striving in our own strength to live our Christian lives to perform God's service that the Holy Spirit may apply to us the work of the resurrection so we may walk in the newness of life in the name of Jesus.
Daily we must drink from His cup of forgiveness,  know refreshment from the infilling of His Holy Spirit,  and by reading of the Bible ensure our spiritual fuel line remains clear to receive the permanency of  life changing precepts.   It is only by these means we will clean out the little rooms of our heart as the Lord opens the shutters to our ugliness one by one.  By God's grace and through the outpouring of His love the work that was done at Calvary will flow through to us.
The cross of Jesus Christ is representative of substitution and has become the tree of life for millions since the day the repentant thief called out to Jesus – "Lord. " From the moment that we see our sin as God sees it and say with a fully repentant heart
"I'm sorry God that I have not walked your ways, please forgive me in the name of Jesus"
you have taken up your cross.   It is the cross of identification.
Praise the Lord for His wonderful mercy and grace
 (Romans 6: 22)    "… now you have been set free from sin and have become slaves to God, the benefit you reap leads to holiness, and the result is eternal life.    ……For the wages of sin is death but the gift of God is eternal life in Christ Jesus our Lord."
You have received as a free gift from God your eternal inheritance in the Kingdom of  Heaven and the appropriate response to the giver of a free gift is gratitude.
Is it not incredible that He knew us before time began?  He saw our unformed bodies and created our inmost being,  knit us together in our mother's womb;  all the days of our lives have been ordained for us and our names written in the Lamb's book of life before one of them came into being.   (Psalm 139)
The work of salvation continues within us sanctifying us, having saved us He will continue to sanctify us and no matter how much we may struggle He will pours over us the abundance of His mercy and forgiveness.
We didn't have to work (earn)  to receive our salvation because we are good. God says that none of us are good.  Nor did we receive his precious gift of eternal life by obeying the laws of Moses which were given to Israel  (Deuteronomy 4:7-8  and Psalm 147:19-20) all 613 of them and viewed properly as a single unit.   They were provided to reveal the holiness of God and His standards for righteous living and is confirmed by Paul as such in Romans 7:12.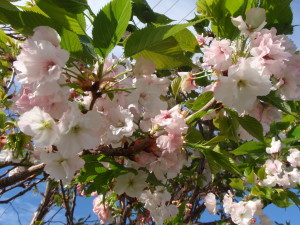 Believers in Old Testament times considered the law to be their spiritual delight.
There were many reasons for the provision of these laws, dietary, clothing, sexual protection  (see Leviticus) and much else.  The most important aspect of Moses laws were to reveal sin – to show the Israelites what sin was all about – a Tutor, Rule or Measuring Rod.
The Apostle Paul was acutely aware of his sinful condition because he knew these laws so well and understood how very sinful he was. (Romans 7:7). Moses' law brings to the sinner conviction of his sinfulness and thence to recognise his desperate need for a Saviour.
These laws are described as the "middle wall of partition" which kept Gentiles from enjoying the blessings God had provided to Israel and hid the reason for which Christ came and that was –  to bring people to salvation by believing by faith through the grace of God  in 1 Corinthians 15:1-4.  
Jesus came to fulfil the requirements of Moses' laws in that He exemplifies God's purpose and eventual goal on this earth.    (Romans 10:5) Since Christ has come we (as believers)  are free from the bondage of keeping Old Testament law.   We must now be obedient to the Law of Christ Jesus for now we serve Him in newness of the Spirit and not the oldness of the letter (Romans 7:1-6.)
Jesus Christ brought an end to the need to be lawkeepers. (Galatians 2:16)    We cannot be sanctified by it.   Only by Christ's atoning work on Calvary's cross can we be washed and made ready for our Bridegroom.  We are now His bride and  by the outworking of the Holy Spirit He will make us and mould us  ( fit us out)  to meet with Him one day in the clouds. (1 Thessalonians 4)
We now have a new nature created by the Holy Spirit of God indwelling us.    Our hearfelt desire to be obedient to Christ seems to be continually sabotaged by our old nature rising above the new nature.
However by the continual work of the Holy Spirit to will and to do day by day from now until we reach glory because of  Jesus has set us free.
So it is then that the work of sanctification has begun.   Be gentle with yourself Christian brother, Christian sister.  God's timing is perfect and special for each one of us and He will attend to all He requires to be fixed in His way.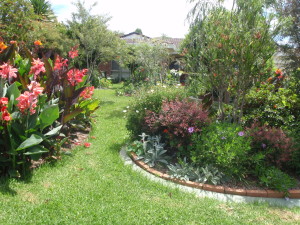 I became the lamb that strayed
Along a pathway fraught and frayed with fears and woes.
Yet, in His love He gently led me,
Cared for me and softly fed me with His precious Word.
He will keep me, He will lead me, always in His wondrous Grace,
Until I see the crystal river and one day,  meet Him face to face.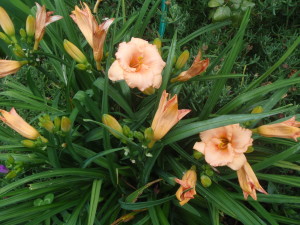 What do I mean by the "Cross-principle"?
Of the twenty-one redemptive names of God in the Old Testament one of the greatest needs of man is answered in the name Jehovah-Mekaddeshkum which means "the Lord is our Sanctifier".
¨      Jesus became our substitute  –  He took our place.   He spread his loving arms over all that we are and all that we will ever be and nailed that to that cruel cross.
¨      Jesus brought us into right standing with God   -just -as-if-I-had-never-sinned and we are cloaked in the His righteousness.
¨      We then became separated unto God,  for His Holy purposes to glorify Him who saved us for ever into His eternity.
(Romans 8: 30) "And those whom He thus foreordained, He also called: and those whom He called He also justified – acquitted, made righteous, putting them into right standing with Himself, and those whom He justified He also glorified – raising them to a heavenly dignity and condition."  (state of being).
The deepest motivations of our hearts should be to obey God out of love and gratitude for the gift of eternal life.  The positive elements that flow from a heart that is Christ focused is to lovingly and willingly do what our heavenly Father requires of us.  We may fail many times but Jesus will be there to lift us up.  It is a heart that cries out to Him "cleanse me and make me into the person you want me to be O Lord",  that God loves.
A need for a more satisfying Christian life, or a continual yearning for experience,  or clinging to a system of traditional Christian thought,  cannot be substituted for our hope in Christ.  He alone is our sufficiency through the continuing work of the Holy Spirit as Counsellor and Spirit of all Truth.
(Colossians 1: 13)  "For he has rescued us from the dominion of darkness and brought us into the kingdom of the Son he loves in whom we have redemption, the forgiveness of sins."
We have been rescued from slavery in the Kingdom of Satan and transferred to freedom to walk in the Kingdom of God – now.
The Colossian heresy was the belief that secret knowledge had to be obtained in order to be saved and then to be perfected. This heretical teaching dictated that the "knowledge" was not available to everyone.
God says that it is in Jesus Christ he has been revealed to everyone.   Jesus sees us with eyes full of compassion, mercy not judgment and He longs for us to take our burdens to Him that we might know His strength and refreshment.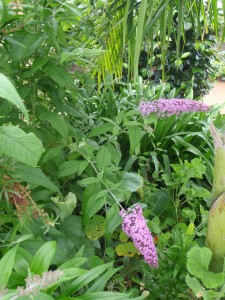 Building trust
We need to be Jesus people so the lost will see we are different from the way they are.  They need to sense we are genuine in the way we care for others.  We must have a God-confidence to know and trust Him to provide His wisdom and the words we must say to His lost lambs.
There have been so many events in my life where God has been at work slowly developing my trust in Him.
From the time that I received a recreated Spirit I felt burdened with a heart for the lost and God answered my prayers in so many wonderful ways and let me know He had heard my supplications.
The majority of my assignments in the Lord came from my law offices.  It was a work I enjoyed immensely.  Over the years the Lord placed me in positions where I worked for two weeks or sometimes for seven months and I   do believe that God so arranged my assignments that He sent me on a glorious evangelism mission around legal offices and other in this city knowing that I would faithfully carry His Word to all those He had made ready to receive.  So many exciting memories and so many God-given opportunities.
About ten years ago I was increasingly placed into situations where I worked on a casual basis only.   At times I was the sole breadwinner and it became quite usual that from one week to another the mortgage monies were not in the bank.
There were occasions where I would be on my knees on a Wednesday morning crying out to God for another position.   No money in the bank for that week and then a telephone call would come and I would be in work again. God had a grand time sending me around so many places.
My earthly father said to me, many times:  "Maureen –  your mouth is going to get you into so much trouble."  He was right.   I always had a burning need to stand up for whoever I perceived to be the underdog – and that was man or beast.
My big mouth has always been a problem to me and has often involved me in so much trouble and yet God uses this for His purposes.
Our unique characteristics, both good and bad, God will take and use.  He will not waste anything. He will use our life experiences for us to provide sympathetic understanding to others.    He makes His poor lost sheep ready to hear the Christian message in a way that is uniquely designed for each one that they may hear, believe and be saved.
Even the very worst of my lousy sin he seems to have turned inside out and  made it possible for this too to be used as a witness  to His infinite mercy,  grace and love He has poured over this repentant saint.
I do not believe that evangelism can be a learned accomplishment  –   it is a God-given gift.    God uses all we have to offer and all we have to do is to say, "Yes Lord, use me." And for all those who would say "I do not have this gift"  I do believe that the Holy Spirit provides the Words to the praying saint with a heart for the lost neighbour, friend or colleague.
It is no use saying  " I witness to others by being kind and loving or by living a good example of the Christian life".  It seems rather prideful to believe you are so good you don't need to witness God's saving truths.  More than likely, it is fear or ignorance of biblical truth that prevents you from carrying the Gospel to the lost.  Secondly,  no one has ever been saved by our goodness  God hates self-righteousness.   The only way people will be saved is by hearing the Word of God and this Word can only be carried by those who are prepared to be Jesus with skin on. .
So then, a good knowledge of the Word of God,  plus plenty of carpet time in heartfelt prayer,  is crucial for soul-winning.  I do not believe that any of our own good thoughts are worth very much – only the sword of God saves.
Give me people for your Kingdom?  I cried out to God.   Prepare people that they might have soft hearts to hear your truth.  Show me plainly who you have prepared for today.
When God first started to use me I found myself blurting out Bible passages as answers to problems and then quietly go to the ladies and sit on the loo embarrassed by my input into the situation.  It slowly started to dawn on me that the Holy Spirit was providing those answers.
I recall one office into which God placed me for three and a half years.   This started as a casual position and really remained as such.  God gave me a particular burden for a lawyer whose abilities I admired and with whom I shared an excellent working relationship.   He is still a partner in that firm and still not saved.   I believe with a deep conviction one day  God will bring this sinner home.  Twenty-seven  years on I still pray for this precious man.
For all of that time I prayed,  wept and cried out to God for this man's soul.  I prayed specifically God would provide me with the opportunity to witness John 3.
There had been many opportunities to share the good news with him but this particular day this dear man was calling out the name of a client that rhymed with the name "Nicodemus."
"Nicodemus, Nicodemus," he shouted stridently..  "Who is Nicodemus in the Bible?"
It was a small office,  only twelve people. He strode up to my desk.  "Tell me Maureen," he said.  "Who is Nicodemus?"
I answered, hardly able to speak through the emotion that welled up within me.   God really did hear my prayers – it blew me away – and he was answering.
I said this dear man's name:   "I have prayed for three and a half years that one day you would stand before me and ask me about the story in John 3 and who Nicodemus was.  Now here you are doing just that."
I acted out the story of Nicodemus and all present in that little office heard the salvation message that very special day.
As he turned to walk away,  I completed the message,  and quietly said: "When you go home tonight I would like you to…" and he completed the sentence,  "….read John 3."
I loved my work there and I loved the people.  The Lord and I had shared so much together in my prayer closet about them all.
I was sacked three weeks later.
God was starting to build trust into this little lady.  Trust is something that all of us find very hard to do.  It is more especially so if a person has been a victim of child abuse.
It took three months praying with my face to the ground to be healed from the sense of loss and grief that accompanied that situation.  There was also an inexplicable combination of joy and amazement at how God had used me and also answered my specific prayer request.
At home,  praying for work again,  I struck a bargain with God I felt confident he would agree with.
"Dear Jesus,
I want a job five minutes from home and I won't move until that job comes down my telephone line.   Then Lord, I will know it is where you want me to be.
Thank you Jesus."
Not much later I received a telephone call from someone I had provided transport to on only one occasion.   At that moment I could not even remember her name.
"Would you like a job with me.  It is only five minutes from your home, just down the cycle path in the next suburb?"
"Yes", said I.
"What?"  My benefactor said.   "You don't  even know what it is or where it is!"
"I know that God has given it to me because that is what I have been especially praying for and now you are on my line asking me to go,  I will go."
That job lasted one year and we had a wonderful time together sharing as Christian women and witnessing to a large bunch of unruly, fun plumbers.  I did the debt collection for that firm most satisfactorily –  God was in it.
The owner of the business was a deeply unhappy man for all kinds of reasons and very angry with God.   We shared God's love with him on many occasions and most of the plumbers there received the Christian message.
I was sacked first. Some rather lame excuse was provided. Then the provider of my job was sacked next.
God is indeed incredible!
In my prayer time God told me that I would have a job in a specific location in two years.  Two years later there I was in a job as a law clerk in a huge Government enterprise that I never even knew possessed a legal department of that nature.
The results of my time there were both horrendous and incredible.  Yet God chose two lawyers and one Aboriginal person to be his in the eleven months I was there.
God finally grounded me and drew me forth to discipline me.
He has been reaching down deep within me to the old roots of love and hatred.   Attending to the mainsprings of thought and action,  making me and molding me in a myriad of ways that could never have been applied had I been working. These last eleven years have been the hardest time of my entire life.  In my still pride-filled blindness I was unaware of so many character defects.
I had specifically asked God to remove my pride.   He really does answer biblically in line prayers doesn't He?    So it is then that God has had me over his spiritual ironing board.  I have submitted myself to prayer, studying the Word, repentance and receiving healing to so many areas of my life.

The challenge of the Cross
There are those who become exceedingly critical and jealous of others who seek to use gifts God has graciously provided.
The work of the cross will challenge men and women and where people feel unable to rise to that challenge they may become resentful of those who make themselves available to be used by the Master.
Then there are cults today which teach their adherents to believe they are the only ones who have gained entry into heaven,  and others who regard some supernatural experience to have placed them on a higher spiritual level than those who have not "received."
There are other spiritually minded groups whose thesis is based on a unity of religions and a unity of mankind and are working systematically for the breaking down of religious obstacles.    What a gross parody and imitation of true Christianity.
Paul provides a challenge to every one of us  –
"Examine yourselves to see whether you are in the faith: test yourselves.  Do you not realise that Christ is in you – unless of course, you fail the test? And I trust that you will discover that we have not failed the test.
Now we pray to God that you will not do anything wrong.  Not that people will see that we have stood the test but that you will do what is right even though we may seem to have failed. For we cannot do anything against the truth, but only for the truth.  We are glad whenever we are weak but you are strong; and our prayer is for your perfection. This is why I write these things when I am absent, that when I come,  I may not have to be harsh in my use of authority – the authority the Lord gave me for building you up not for tearing you down." (2 Corinthians 12: 20)
The Holy Spirit of God draws people to the centrality of the Cross where all true believers have the same marks.  It may be that they worship differently, some with a form of prayer, some with none, some kneeling and some standing but they all worship with one heart and mind and are led by the same Spirit and draw on the spirit breathed word of a book called the Bible.
The Colossians believed that they had to look to their old traditions which relied on human wisdom and unity with other religions.   We can see similar patterns today in religious pluralism.  Paul's letter was written to denounce those beliefs and to affirm that we must always look to the teachings of Christ and  know that He is our all in all.
Our culture is different today.  Our way of living more streamlined and yet more complex than that of our brothers and sisters in Christ around A.D.60.  With all the knowledge we have accumulated and the vast amount of technology at our finger tips we still manage to make a mess of our lives.  We long to draw closer in relationship to our Heavenly Father but time presses in on us for urgent recognition.  Our professions, work, children, controlling our finances or the lack of it.  Why, the diversions are seemingly endless.
We consider the "if onlys".   If only we just had the time to sit down and meditate on his Word and draw upon His love, joy, peace, patience, kindness,  goodness and self-control and fill ourselves with those aspects of His character to enable us to get through yet another work -filled day.   For some of us it might be days filled with the hopelessness of a future without work and therefore very little money and all the problems that are attendant to that situation.  Whatever, it seems we can have a myriad of excuses which may prevent us from drawing near to the very person who can fill our lives with meaning and purpose – Jesus.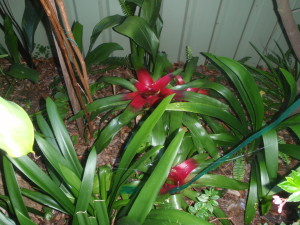 Liberation by hostile forces?
We are wide open to the persuasive silken voices of hostile forces which are ingenious in the ways they offer an opportunity to seek liberation from the difficulties of our lives.
In today's society each one of us is vulnerable and exposed to the widespread  teachings of New Age influence.
My local Health Care clinic has introduced acupuncture, hypnotherapy and therefore altered states of consciousness and opportunities for meditation,  to name but a few available to the uninformed.  There has been a veritable explosion of associated health concepts and all of these have at their roots an association in some form or another with Hinduism.  The local library provided substantial insight into holistic health and personal transformation (New Age terminology) offers you a tantalising plateful.  To name but a few –
 "Homeopathy, naturopathy, deep tissue massage, yoga, encounter therapy, rebirthing, energy balancing, stress control, meditation, applied kinesiology, touch for health, herbal medicine, reflexology, iridology, creative development, loving relationships training, astrology,  crystal therapy, palmistry, Shamanism, dream therapy, aroma therapy,  I Ching (Chinese horoscopes) clairvoyance, numerology, journal writing, quided imagery, Kundalini yoga, dianetics, creative visualisation, energy healing, Silva mind control, new age thinking, spiritual healing, positive thinking, past lives therapy, psychic surgery, aikido, dynamic relaxation, assertive training".33.
This list is a mere pebble on the beach.
People need to be aware that Chiropractic care contains wicked hidden agendas.   Most Chiropractors use kinesiology, trigger point therapy and engage people who practise massage that uses energy channelling.   Some Chiropractors believe in past lives therapy.   It is important to investigate the personal beliefs of your Chiropractor even if he claims to be a Christian.
One Chiropractor I attended claims to be a Christian yet uses the services of people who practice massage and use the techniques mentioned above.
The devil is not selective in his task of seeking out people to use in his intentions to "maim, kill and destroy."   We should not underestimate his evil,  devious purposes.
The very spirits that the Bible and Jesus himself expose as demons are single-minded in their endeavour to infiltrate every area of our society.
Christianity has been bombarded by the disintegrative processes of demonic activity for centuries which sole aim is the deception and destruction of human life.  See Doctor Kurt Koch Christian Counselling and the Occult
How can we tell if people are speaking for the Lord?
(Deuteronomy 18: 19-12)
"If anyone does not listen to my words and the prophet speaks in my name, I myself will call him to account.  But a prophet who presumes to speak in my name anything I have not commanded him to say, or a prophet who speaks in the name of other gods, must be put to death."
We know that God has no variableness nor is there any shadow of turning with Him and that Jesus Christ is the same yesterday, today and forever.
(Psalm 102:27 and James 1: 17)
"Every good and perfect gift is from above, coming down from the Father of the heavenly lights, who does not change like shifting shadows.  he chose to give us birth through the word of truth, that we might be a kind of first fruits of all he created."
Therefore, we must check their words against the truth of the Bible.  We can take confidence in the knowledge that God can never contradict himself.    If someone says something that is contrary to God's Word,  we know that it is not God's Word.
If you think I am writing something  within  this work you believe to be wrong – seek the Lord and His Word!
God is everywhere at all times and in the immensity of his Being, of being the Great  I  Am,  He fills all things.  He is above and beyond time as we perceive it.  Beyond the vastness of space as we view it, even through the strongest telescope.  Every planet and every star is dependent upon Him for its place and continuance in the universe. He is not trapped within his creation He is transcendent.  He is Supreme and altogether outside ordinary limits.
(Malachi 3: 6 and Exodus 3: 14-15) "I am that I am changeth not."
He is all powerful and nothing is too hard for God therefore all things are possible.  His complete sovereignty affords Him the total and absolute right to control the universe and planet earth with His creation upon it in the way that He pleases.
We can have faith in and rely on His promises for He tells us that He is with us always and that in Him we live and move and have our being.  ( Acts 17: 28)
We do not have to ask Him to be with us,  He is with us,  and we can enter in and sup with him.