THE REBELLIOUS SON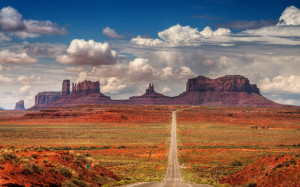 What does it mean to be a Christian?
The most precious privilege in the whole world is to be able to say "I'm a Christian".
Why is this?
Because it means eternal life or eternal ruin!
Luke 15:11-24   and Romans 5: 1-18
There was a man who had two sons.
The younger one said to his father, "Father, give me my share of the estate." So his dad divided his property between them.
Not long after that, the younger son collected all his belongings together and set off for a distant country where he squandered his wealth in wild living until he was left with nothing.
There was a famine throughout the country and it was not very long before he was in great need. He decided to find someone who would hire him and found a citizen of that country who engaged him to feed pigs in his fields.  He became so hungry that even the pig's food looked very good to eat and he longed to fill his stomach with the pods he gave to the pigs. However, no one was prepared to provide any food to him at all.
His deprivation soon brought him to his senses. He said to himself: "How many of my father's hired men have food to spare, and here I am starving to death.  I will set out and go back to my father and say to him:  Father, I have sinned against heaven and against you. I am no longer worthy to be called your son; make me like one of your hired men".   So he set off to return home.
When he was a long way off, his father saw him and was filled with compassion for him. He ran to his son, threw his arms around him and kissed him. The son said to him:  "Father, I have sinned against heaven and against you, I am no longer worthy to be called your son".
But the father said to his servants, "Quick! Bring the best robe and put it on him. Put a ring on his finger and sandals on his feet. Bring the fattened calf and kill it. Let's have a feast and celebrate. For this son of mine was dead and is alive again, he was lost and is found. So they began to celebrate." NIV

THE COST OF GOING OUR OWN WAY
The self-centred attitudes of the younger son when he demanded a share of his father's estate brings into focus our own selfish attitudes. He would be disciplined for his rebellion, disrespect and lack of gratitude towards his father. Once having received his share he put all his belongings together and set off for a distant land to do his thing.
He soon squandered all his money and the only work he could find was to feed pigs.  He became so hungry that he longed to eat the food the pigs were eating and for a Jew to stoop so low where he had no other choice but to feed pigs was degrading and humiliating.
He longed to satisfy himself with the only food that was available but he discovered eating  pigs'  food was unsatisfying. It seemed to him he was heading for certain destruction and believed  he could stoop no lower for now he knew what it was like to experience starvation.
He began to experience a terrible sense of isolation and separation from all that he held dear. His father and brother seemed very far away.
His very being yearned to return to all that he had enjoyed with his father and brother. In his suffering and hunger he began to see sense.
He longed to return to the father who loved him and tell him he was sorry for his behaviour and rebellion and say: "Father, I have sinned against heaven and against you. I am no longer worthy to be called your son".
We can all be like the younger son. We want to feel free, to live life as we please, only to discover that there really is no such thing as freedom, for we are always responsible to someone and when we choose to go our way, instead of God's way, unknowingly we have made Satan our God.
The attraction of money, power, position and pleasure blinds people to the light of Christ's gospel. Sometimes we have to hit rock bottom before we come to our senses.
For a parent, it can be a heartbreaking decision to let our children go and trust them to God.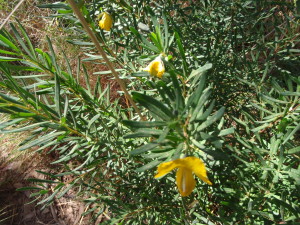 STUBBORNNESS AND REBELLION
Proverbs 29:1  " Whoever remains stiff-necked after many rebukes  will suddenly be destroyed—without remedy".
Making the same mistake over and over is an invitation to disaster.  We have only to study Old Testament writings to see that God can bring disaster upon a people who are stiff necked.  The Jewish Nation wanted to go their own way and refused to see the love tears He shed upon a people He created to know, obey and to love Him.
I feel very sad for those who turn away from the Gospel message.  My heart longs for all who are provided with these spiritually life-saving truths to simply believe by faith through God's grace and be saved for the Kingdom of Heaven.
1 Corinthians 15:1-4 –  "Now, brothers and sisters I want to remind you of the gospel I preached to you which you received and on which you have taken your stand. By this gospel you are saved, if you hold firmly to the word I preached to you. Otherwise, you have believed in vain.
For what I received I passed on to you as of first importance that Christ died for our sins according to the Scriptures, that he was buried, that he was raised on the third day according to the Scriptures".
God is a loving and merciful God but He is also a God who is angry about our selfish sinful lives.
The Bible provides clear evidence that He allowed people to suffer in all manner of ways because of their idol worship and attention they paid to false religions. When they turned to Him they discovered a new peace, God's peace,  indwelling their hearts, even when they were experiencing hardship.
God is sovereign over His creation and those whom He loves He chastens and scourges every son whom He receives.
He longs for us to know Him and we can come into a personal relationship with Jesus when by the gift of faith and through the grace of God we accept the Gospel.
Jesus obeyed His Heavenly Father and loved us so much He spread His loving arms over Calvary's cross for your sin and mine. His death was totally sufficient to cover all our sins past, present and future.
The very nature of love itself is called Agape love. It is the expression of God's love and is divine and sacrificial –  a life of self denial.  We must learn to die to self.  Jesus is wholly divine, wholly God, God made man so we could identify with Him, He is wholly love – 1 John 4:8 "God is love."
Our world has a selfish, shallow view of love for real love is not weak, syrupy and sentimental.
Romans 5:8 "But God demonstrates his own love for us in this: While we were still sinners, Christ died for us" .
Luke 19:10   " He came to seek and to save that which was lost"  and demonstrated, as very God and yet very man, His  love for us in this:-   "While we were still sinners, Jesus the Christ died for us".
Agape love- divine love, is real, unconditional and vibrant, flowing from God and like God –  holy, just and perfect, perfectly displayed on Calvary's Cross where Jesus obeyed because He loved and His love was passionate and full of violence.  Mankind did the very worst it could to Him and yet He did the very best He could for us.
We do not have to remain lost, hungry, lonely and empty inside like the Lost Son. Jesus says: " I am the Bread of Life".
We must stop running from the love of Christ for He alone can supply our every need. Jesus says that, "I am the way the truth and the life, no one comes to the Father except by way of me" John 14:6.
We must choose to believe in the Gospel by faith and receive the Holy Spirit – receive His love to regenerate our natural heart giving us new life in Him.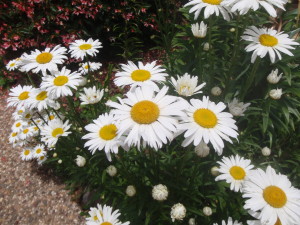 Ephesians 1: 11-14
In him we were also chosen having been predestined according to the plan of him who works out everything in conformity with the purpose of his will in order that we who were the first to put our hope in Christ might be for the praise of his glory And you also were included in Christ when you heard the message of truth, the gospel of your salvation. When you believed, you were marked in him with a seal, the promised Holy Spirit who is a deposit guaranteeing our inheritance until the redemption of those who are God's possession—to the praise of his glory.
When we believe we receive and gain access to our Heavenly Father through Jesus.  Most assuredly, the most precious blessing we can ever receive is to know for a certainty that we are saved, born again of His Holy Spirit and have secured our place in His Heaven.
Our natural spirit made alive with God's Holy Spirit when we are spiritually reborn. By God's grace the truths contained in the Holy Bible are quickened to our heart. Spirit-breathed, they will speak to us and provide direction for our lives.
"All Scripture is God-breathed and is useful for teaching, rebuking, correcting and training in righteousness" 2 Timothy 3:16
We have been living with worldly values and our way still seems more attractive to us BUT we are now God's responsibility.  He will guide us towards, and down the pathways we should take in our lives for He knows what is best for each one of us. We must make Him Lord over our lives and trust Him.
Romans 12:1-2
Present our bodies as a Living Sacrifice to Him whom gave us life in His Son Jesus
"Therefore, I urge you, brothers and sisters, in view of God's mercy, to offer your bodies as a living sacrifice, holy and pleasing to God—this is your true and proper worship. Do not conform to the pattern of this world but be transformed by the renewing of your mind then you will be able to test and approve what God's will is—his good, pleasing and perfect will".
Because of all that God has done for us we should dedicate our bodies to the Lord on the basis of His mercies stated within the first eleven chapters of Romans.  He has justified us and will sanctify us and eventually glorify us.
We can make idols of people, money and possessions. We can make an idol of a church, a pastor or some other religious leader. We can believe that if we own a cross or honour Mary or the Pope that we are saved for God's Kingdom. Sadly, this is all a gross mistake, an utter delusion which will only lead us away from looking towards Jesus as our Lord and Saviour and establishing a personal, intimate relationship with our precious Saviour. God longs for each one of to find our worth and esteem in His son Jesus Christ. He longs for us to know that by simply believing in the Gospel and then to accept Jesus into our hearts in simple faith and trust, God will look after us and provide for our every need in every circumstance in our lives.
Our Heavenly Father waits for all of us to come home to Him. Just like the earthly father with his lost rebellious son, God waits to receive all who would acknowledge that His precious Son Jesus died an agonising death on a cruel cross in obedience to His Heavenly Father and then was resurrected.
Everyone has to die sometime. We cannot shrug that off so is it not so much better to know that in accepting Jesus as your Saviour you will go to be with Him for ever and ever throughout all eternity.

Helichrysum bracteatum –  Paper daisy
THIS IS WHAT SIN IS ALL ABOUT
Man is separated from God by sin. Everyone is in the same position – separated from God.
The wages of sin is death – spiritual death.
Romans 6:23. Isaiah 59:2 warns the people- "Your sins have cut you of from God" and
The Apostle Paul tells the Romans 3:23 that "Yes, all have sinned; all fall short of God's glorious ideal".
Choose not to be like the Lost Son who sought to be free from responsibilities and live only for himself  for he did not find real freedom.
Our rebellious son discovered that holding on to worldly living and pursuing sinful ways brings only unhappiness, sickness and would, if he continued on with his empty life, end in eternal death – spiritual death without Jesus.
We must choose our way OR God's way. He will not force us to come to Him.
For all those who turn their backs on the Christian message and choose to walk away from the  truth that: "All sin and fall short of God's glory" Romans: 3:23- you are rebellious and lost as the rebellious son and it would be better at the last if you had never been born.
The cost for your salvation has been paid through the death of His Son Jesus – God made man so we could identify with Him. Truly human yet truly divine.
God built a bridge all the way across this great chasm called sin, separating us from his comfort and love. God made it possible to know Him, and that bridge is the Lord Jesus Christ and all He did for us on that Cross.
God tells us  – There is no one righteous, not even one, there is no one who understands, no one seeks God. All have turned away, they have together become worthless; there is no one who does good, not even one. Romans 3:9. We have all like sheep gone astray and turned to our own way. Isaiah 53:6.
We all want to go our own way. It doesn't matter what you do. You may think you are a clean-living person or there may be stuff in your life that you would not wish anyone to know about. God knows everything we have ever done and He waits for you to bring it all to His feet and lay it there. Whatever our particular bag of sin may be; we all strive to do our thing apart from God. We set up our own little governments inside our hearts and refuse to submit our will to that of Almighty God.
Sin is an attitude that ignores God, an attitude of heart which strives to rise above God. It is a condition of our inmost being. Zechariah 3: 1-4.

Xanthorrhoea is a genus of flowering plants native to Australia 
DECLARING OUR SPIRITUAL BANKRUPTCY   
Every person who has ever lived, except for Jesus Christ – regardless of what moral or religious state they are in, has been spiritually bankrupt.
God says:- "There is no one righteous, not even one; there is no one who understands, no one seeks God. All have turned away, they have altogether become worthless; there is no one who does good, not even one. Romans 3: 10-12.
When we accept that salvation is a gift from God to each one of us – not by trying to be good, or working hard, but by turning in faith to Jesus Christ we have declared our spiritual bankruptcy.
The wonderful thing is, that we, as Christians, know that Jesus paid all our debts for us. All our bills of debt have been crucified to that cross and He placed His loving arms over all that we are and all that we will ever be and cancelled out all our sin and purchased our ticket into heaven. This is the work that was done by Him on the cross for you from the moment you accepted Him into your hearts by faith in the Gospel. You are free from your spiritually bankrupt state and Jesus is responsible for you. Your spiritual slate is clean.
This is the love of God shown to the unlovely. Our Creator reaches down to a people in rebellion to Him. By God's grace He longs to provide you with the ability to grow to be the person He wants you to be because of the indwelling presence of His Holy Spirit.
Psalm 139:13   "For he knit you together in your mother's womb….   known you even before time began…and  watches over you… His Father heart longs for you to know Him on a personal basis and the only way to Him, is through Jesus.
Right now will you choose make the most important decision that is life-changing in its proportions and accept Jesus into your heart.
Say this little prayer right now.
Dear Jesus, Thank you for dying on the Cross of Calvary for me. I know that I have sinned in so very many ways and  I believe you died in my place to pay the penalty for all my sin. Please forgive me for my sins. I accept you Jesus as my Lord and Saviour.
Thank you Jesus. AMEN
Swainsona formosa, Sturt's Desert Pea, is an Australian plant in the genus Swainsona, named after English botanist Isaac Swainson, famous for its distinctive blood-red leaf-like flowers, each with a bulbous black centre, or "boss". It is one of Australia's best known wildflowers. It is native to the arid regions of central and north-western Australia