About me

Exploring for wildflowers
My name is Maureen Ray. I was born in Portsmouth, England but grew up in Rosyth Fife, Scotland.  Rosyth was a Royal Naval town.
We migrated to Australia with our five children in 1969. My husband died eight years ago from Parkinsons with Lewy Body Dementia.  He was ill for more than 12 years.
For 30 years my work was to be in legal offices in Edinburgh, London, Nairobi and Canberra.  My present husband and I found one another in a large commercial law department where he was a solicitor and I a law clerk.  We were friends for 12 years before he asked me to marry him. I am privileged that  he waited for me until I was free from all the responsibilities I had at that time.
Today, we have  retired to a lovely little fishing town on the South Coast of Australia.  We  know we are most blessed in the way God has poured out His divine love and mercy upon us and we experience His peace that passes all understanding every day.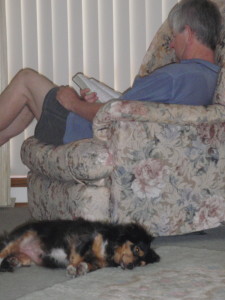 My worldly pursuits have been varied over the years.
My beautiful mum died when I was seven.  The Ray family come from Somerset  and she is buried in the grounds of St George's Church, Pill, a beautiful 12th Century Church.   I have been told that she had a beautiful voice and received training at the London Conservatorium. My dad was a Physical Training Instructor and Gunnery Instructor in the Royal Navy through WW1 & 11. I loved him to bits but on leaving the RN he became my abuser for eight years of my life.
As my life progressed I had five children so was never able to pursue many personal interests,  except to make clothes for myself and our family.  I love needlework and my mum did exquisite work.  However, as time passed and the children left home, I decided I would take some singing lessons from a lady called Eleanor Houston who had sung with Covent Garden Opera Company. After two lessons I auditioned for MAME and much to my delight and surprise I was accepted and so began six seasons with Canberra Philharmonic, Canberra Opera and  School of Music.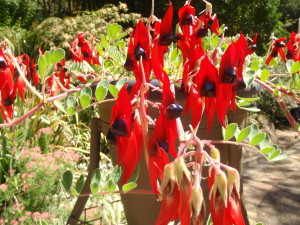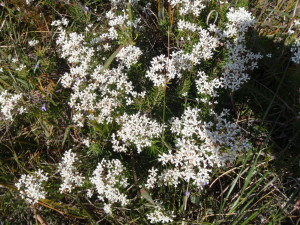 Shortly after we emigrated  I was offered a position at the Royal Canberra Botanic Gardens, studied horticulture and produced some botanical drawings for Growing Native Plants (1976). I had a desire to know about Australian flora and fauna.  My husband studied horticulture after our retirement to the South Coast.  Today, we love to grow beautiful plants some of which  appear on this website. We have a well-established garden and have made a modest income selling our plants.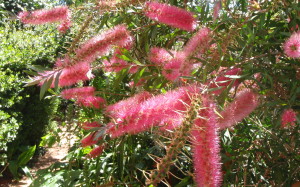 The beautiful plant opposite is a Callistemon and lives in our garden. Its name –  Taree Pink cv.
The common name is Bottle brush.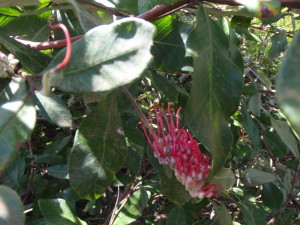 Grevillea Macleayana
We love exploring our locality for wildflowers and in October the Headland overlooking the Pacific Ocean is covered in the most beautiful native flora.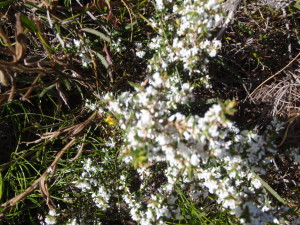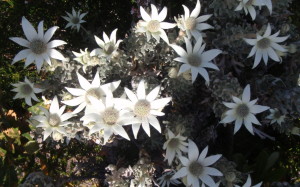 We  are adherents of Ariel Ministries which are now established in numerous countries throughout the world.
Doctor Arnold G Fruchtenbaum, Th.M., Ph.D., is the founder of Ariel Ministries.  He is one of the foremost authorities on the nation of Israel and  a messianic Jewish Believer.   This has made him a popular speaker and teacher at Bible conferences, congregations, and churches throughout the world.  He received his B.A. from Cedarville University. His graduate work also includes studies at the Jewish Theological Seminary in New York and the Hebrew University of Jerusalem.  He was born again in 1957. His father was an Hasidic Jew. Many of his family died during the Holocaust. He teaches Scripture from a Jewish perspective.
Actinotus helianthi
Flannel flower